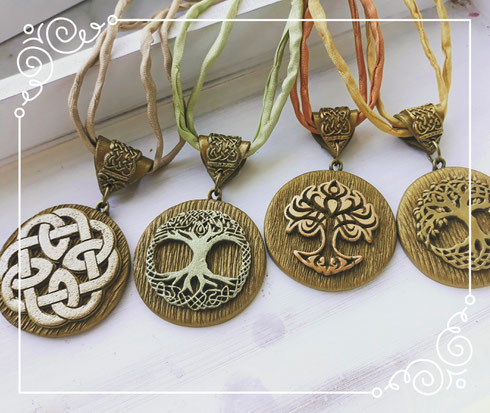 Finally I have completed my new Celtic Necklaces!
I have experimented a lot more with Polymer Clay and these new necklaces with the Celtic pendants are just one result of those experiments. It has not been easy, as this material is completely new to me and my scupling skills had to be inhanced somewhat to get the result I wanted :)
I have also had a fun time trying out all sorts of different surface finish techniques, from metallic waxes to mica powders. I love the new "Earthtone Colour" look these necklaces have, also thanks to the Silk Ribbon necklaces.
You can find all my new Jewellery at my etsy store
Or go HERE to view my new Celtic designs