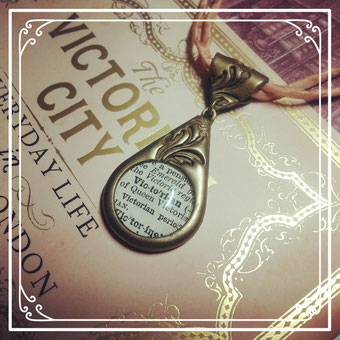 For months now I have been working on new jewellery projects, working with completely new materials and alternative ways to make my jewellery. And finally I can almost reap the fruits of my labour.
In the coming weeks I will be adding all my new pendants, necklaces, earrings & bracelets to my store.
There will be a lot of dictionary style pendants, as well as pieces using text excerpts from old books and your all time favourite classical novels such as "Pride and Prejudice" or "Jane Eyre".
I have also updated a lot of my best selling items, such as the "Tudor Rose" and the "Historical Compass".
All will soon be revealed...
Down below your can see a sneek peek of some of the new pieces I have been working on (not all of them yet fully complete).